Identifying a fertility problem:
If you have not been capable to become pregnant after one year of regular, unprotected sexual intercourse, either one (or) both of you may have a fertility problem.
Which factors are responsible for infertility?
The role of hormone balances is very important in deciding the fertility problems in women
Irregular menstruation
Poor nutrition may cause fertility in female
Recurrent miscarriages
Failing to conceive for a significant period of time
Although a poor sperm count may be responsible for infertility in men
Unexplained infertility
Blocked fallopian tubes
Endometriosis
PCOS (poly cystic Ovary Syndrome)
Treating infertility:
Fertility treatments have a special role in treating infertility. We providing all the kinds of infertility services, fertility treatment options in Hyderabad are very much beneficial to the most of infertile patients. We successfully treated many causes of infertility in male and female. Our fertility treatment options (IVF, ICSI, IMSI, and IUI) can surely help you enjoy parenthood and also here number of pregnancy rates is consistently high and our treatment can reduces the chances to be infertile.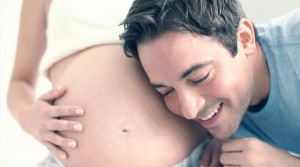 For more details please contact us through email id: nopa56@gmail.com
Phone: +91-40-2339 3483