In Vitro Fertilization is helpful because it aids women who are infertile to receive the blessing of a child. Many infertility problems can be determined & overcome through this process. There are various situations where this treatment has diagnosed and helped women such as older women who want to become a mother (over 40 years), damaged (or) blocked fallopian tubes, when cells lining the womb grow on other parts of the body (endometriosis), and the partner having problems with sperm. There are many situations where a couple had been trying to conceive for over 2 years without success and became depressed. But then they were a part of this treatment which created a healthy, beautiful baby. For that reason, it can be seen that this process brings happiness to many families who have ultimately lost hope.
We offer multiple options: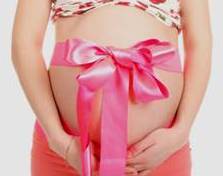 Juhi Fertility Centre offers a wide range of treatments including fertility, IVF, intra-uterine insemination, intra-cytoplasmic sperm injection, and frozen embryo replacement cycle. The key to our success is the expertise and experience of our IVF specialists. We work honestly with each of our patients to make sure that they receive the right treatment, at the right time, with the goal of bringing a new life into their family and making them parents.
Who might use IVF?
Women who have fertility problems such that they want whichever an egg donor, gestational carrier, or both to have a child.
Single men who wish to have a biological child.
Blocked fallopian tubes
Anyone can have a baby:
In vitro fertilization makes it possible for nearly any individual or couple to have a baby, regardless of familial status or sexual orientation. Single women and men, and infertile people, and couples who've had a hard time conceiving have all used IVF as a way to have a child.
Wish to know about our IVF program, then call us at: +91-40-2339 3483 (or) send Email to nopa56@gmail.com